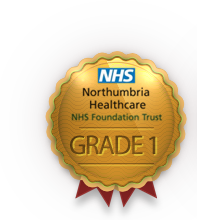 A dedicated care home for the elderly, with a long-standing team of carers who deliver a consistently high standard of care for our residents, and their families. We specialise in the care of the elderly, the infirm and dementia suffers.
Tweed View Care Home is a safe and happy place
This residential care home in Berwick has provided care for elderly residents for almost 30 years. Our staff and management team have been with us for many of those years, and as well as being very proud of them, importantly this stability has allowed us to develop a high level of residential and respite care, and to become a centre of expertise in dementia care in Northumberland.
Introducing Our Manager, Shirley McCann
Born and bred in Berwick-upon-Tweed, Shirley has gained over 29 years of experience working in health and social care.
Shirley started her career through a Youth Training Scheme at Seaton Hall Care Home after leaving school, where she achieved her NVQ Level 2 in Health and Social Care. After gaining her NVQ Level 3 by working in other care homes in Berwick, Shirley joined the team at Tweed View in 2002. Throughout her time here, Shirley has been promoted three times - working as a Care Assistant, Line Manager and Deputy Manager - before being appointed as Manager in 2021. During this time, Shirley has completed her Level 5 Diploma in Health and Social Care.
Shirley's vision as Manager of Tweed View is to provide a homely, friendly and happy atmosphere for our residents. Our amazing team of carers, seniors, line managers, unit managers and Deputy Manager Katherine Ruddick all go the extra mile to ensure that Tweed View aims to exceed the expectations of the Care Quality Commission.